Finland 🇫🇮 - Eurovision 1985 - Sonia Lumme - Eläköön elämä
4539
4
63
24.08.2020
1432587
1770
284
01.06.2020
FR
Sonia Lumme represented Finland at the Eurovision Song Contest 1985 in Gothenburg with the song Eläköön elämä. She finished 9th of 19 with 58 points.
Кадры из видео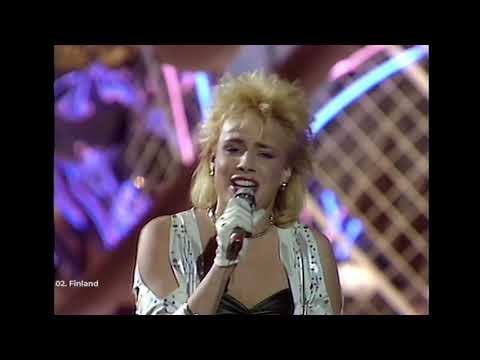 Комментарии пользователей:
AntoDessin !!
2021-12-27 13:12:35
The true only winner of 1985 !!!!!!!
Θεόδωρος Φιλιππόπουλος
2021-11-30 12:29:30
One of the best entries from Finland!
Library of Eurovision
2020-11-15 22:31:57
Ossi Runne, the head orchestra passed away at 93 this week... Rest In Peace.